Our educators in the community play an important role in educating children about the dangers of playing in ditches and arroyos. Educators are often our front-line partners in encouraging children to play in safe places. It is our goal to provide educators with every resource they need to help keep children safe. Please see below for just a few of the resources that are available and feel free to reach out to [email protected] if you require anything else.
At every presentation by the Ditch and Safety Water Safety Task Force, our team shows the following video detailing a real-life situation showing why playing in ditches and arroyos is extremely dangerous. Please note that this video contains sensitive subject matter and may be shocking some students.
We authorize educators to use this video freely in their classroom, but we would request that the team can come give a presentation alongside the video.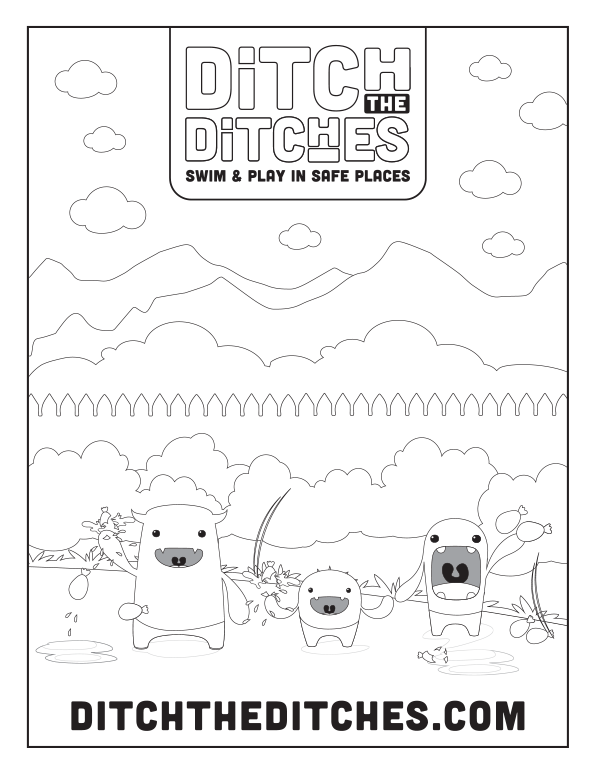 Ditch the Ditches
2021 Coloring Book (PDF)